"You don't take a photograph, you make one."
Ansel Adams
"You don't take a photograph, you make one"
Ansel Adams
weddings
It really doesn't matter what camera I use, how I edit, what awards we have or the album line we carry or anything else about me or my wife Lisa.  What really matters is you and the emotion of your day and how we capture it.  The most important thing when you are hiring a photographer is their personality and experience.  Do you want to spend the day with this person and are they qualified?  I'll just simply let you know that Lisa and I have shot over 1,700 weddings for a reason and I am not going to use this site as a brag fest.  I'd encourage you to visit or contact us for a one on one so we can understand what you want from your wedding photographer.
Derek Smith
BA, Photography
E sessions
Engagement portraits come with most of our wedding packages and it is a great way to see how we work together as a photographer client team. We know of many locations that make great backgrounds for engagement and family portraits but if you have a special location in mind then we are happy to give it a shot!
Derek Smith

Founder and president of Sunshine Photographics I grew up in North East Tennessee and acquired a BA in photography but I have always wanted to live in FL.  My best friend and I moved to Orlando after I finished college and I was in business in 1992 at the age of 23.  I have loved photography since the age of about twelve and had planned on starting a photography business around the same time.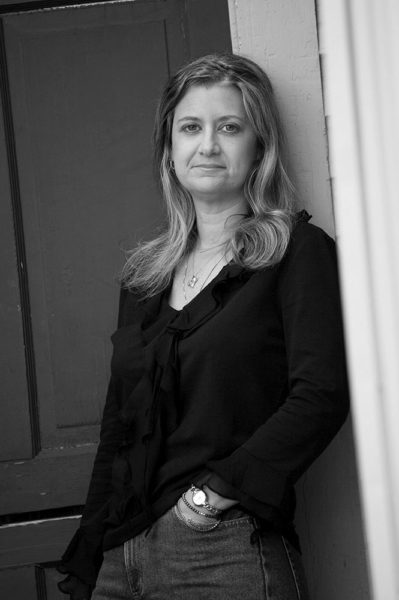 Lisa Pynn-Smith
graduated with a Bachelor of Science in Accountancy in 1989 from one of the country's leading business schools – Bentley College of Waltham, MA . She is currently a Director within the First Data Global Sales Division.  Her dedicated role is the Relationship Manager for The Walt Disney Company as it pertains to credit card processing.  This position is based on Disney property and deals with Disney's Corporate Treasury, Walt Disney World, Disney Cruise Line, Disney Vacation Club, Disneyland, The Disney Stores and other smaller Disney entities.  Lisa currently oversees all accounting aspects of the studio.  Lisa assumes the responsibility of a photo assistant on site at all weddings along with being a photojournalistic photographer.
We invite you to visit our beautiful studio for a one on one discussion so that we may customize our style to meet your expectations.
contact
Sunshine Photographics
1255 LaQuinta Drive Suite 116
Orlando, FL  32809
Sunshine Photographics
1255 LaQuinta Drive Suite 116
Orlando, FL  32809
Kelly said…
HIGHLY RECOMMEND! Sunshine Photographics was recommended to us by Pavone Events and we were so happy to meet Derek and hire him. He immediately made us feel comfortable and understood our vision for our wedding day. We had an engagement shoot which was fantastic, as it got us prepared for our big day! Again, we felt comfortable and at ease the whole time. We were stunned with how our pictures turned out and this made us so excited for the wedding ones! They were fantastic and we had one printed to go on our gift table at the wedding, lots of people commented on how nice the photograph was! He arrived early to our wedding and captured all the 'specific' shots we had requested (plus many more). We keep watching the CD he sent to us with all our pictures, trying to decide which ones we love most but they are all so nice. Derek did a fantastic job and we would recommend him to anyone!
Sharon said…
We heard about Derek and his wife through our wedding planner, and could not have asked for a better photographer for our wedding! Most importantly, the pictures came out fantastic. But he was great for a lot of other reasons too: he was very responsive and flexible, and was willing to capture all the different shots on our shot list. He worked quickly, so we stayed right on schedule and never got fatigued. He knew our videographer, too, so they were able to work well together and move smoothly throughout the day. Derek was in control the entire time and was around for all the moments I'd have hoped him to catch, plus he has a calming and relaxed personality so it wasn't as if he was taking attention away from our special day. I highly recommend you use Derek for your wedding!!
Kristy said…
The Sunshine Photographics Team- Derek and Lisa – are true professionals and go above and beyond to make sure everything is perfect for the pictures that last a lifetime. They maximized our time together; ensuring that we got the images that were important to us as well as the ones that would be priceless. Derek is reliable, creative, funny and his talent and passion for photography goes way beyond the lense. No canned awkward poses. Only honest and beautiful photographs. They are the best!!
Bernadette said…
I am from Canada, and planned a wedding in Orlando, so had to cross my fingers and hope long distance planning would work out. This photography service, owned by Derek Smith, was listed as a preferred vendor on A Beautiful Ceremony, the officiating service I hired to perform my ceremony. After numerous emails with Derek, and seeing the photographs on his website, I was very confident I had chosen a great photographer, and was hopeful he could create beautiful photos for me (I am very self-critical of photos of me). My wedding was supposed to be outside, and unfortunately the weather didn't cooperate, which was problematic as I am from Canada and not familiar with the area to know where I could relocate a wedding with a day's notice. Derek worked with Reverend Knox to find an alternate location, and was very reassuring that I would be happy with the new location. Derek couldn't have been more right, the location was stunning, actually provided a better backdrop for my pictures than my original choice! As for my photos….they are stunning, as self-critical as I am, Derek was able to make me feel that I was beautiful, my pictures are unique and breathtaking, he was able to capture "moments" in my photos. I may be as in love with my photos as my husband:) I can't say enough about Derek, he's professional, caring, reassuring, and very skilled at what he does. Highly, highly recommend him!